Grandchester Designs Originals
Read feedback from our clients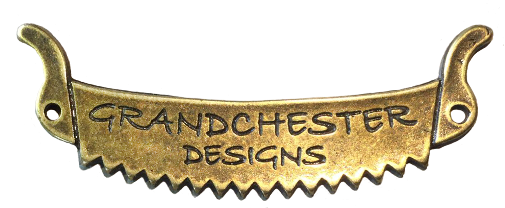 We love hearing from our customers and seeing the pieces we crafted beautifully placed in homes. If you would like to leave feedback or share photos, please contact us.
Dear Richard, Brett & Zoe,
Dom & I had looked for months in furniture shops for a dining table and chairs and couldn't find anything we liked. So we decided to look on line for Custom Built Furniture and we came across your website! When we visited your factory/ workshop we were very impressed with the quality of craftsmanship, friendly and patient service. After much decision making over the design of the table and chairs, fabric and type of timber, the result was amazing! We would never have thought we could own something so amazingly unique ans beautiful. The one slab of Red Gum for the table top is definitely a talking piece amoungst our family and friends and will be a family er loom to be passed down through generations to come. We will definitely have more furniture made by you.
Thank you so much
Dear Zoe,
Please find attached some photos of the tv cabinet & the bookshelves. WE LOVE THEM!!!  Everything is so much more than what we were expecting. The exceptional craftsmanship, care and attention to detail is just overwhelming. We would like to thank the guys who delivered the furniture as well as those who made it and a HUGE thank you to you for making all the arrangements. We really appreciate all your help and the effort that has gone into this purchase from beginning to end. Please feel free to use these photos for any portfolio/display to promote Grandchester Designs – we are so happy with the results we want to show everyone and tell them all where we had it all made. We will DEFINITELY be referring Grandchester Designs to everyone and will be repeat customers when we need to purchase more furniture.
We first discovered Grandchester Designs on EBay. We contacted them in regards to a bedroom suite we had seen. They were extremely informative and helpful. Although we are a VERY long way from NSW, the guys from Grandchester Designs were more then willing to help us out with what we wanted. Consequently, we ordered a Grandchester 8 piece Tasmanian Blackwood bedroom suite. Being from Tennant Creek in the, it was quite a daunting prospect as we were required to pay a substantial deposit, as would be expected. When we took delivery of our bedroom suite, it was everything we expected based on the information we had seen prior to ordering it. The guys from Grandchester Designs were also able to help us out with a couple of window sills, which we asked to be made from the same timber. They also turned out to be amazingly brilliant. We would not hesitate to recommend Grandchester Designs to anyone, they provide wonderful timber furniture of the highest quality. Thank you Richard and Brett for all your help, we put all our trust in you guys and the end result was so worth it. Thanks once again, our bedroom suite is truly amazing, the window sills are fantastic, and the A.H Beard Mattress you chose for us is simply superb.
Kind Regards
I first found Richard & Brett on Ebay selling bedroom suites.I then visited their factory at Mulgrave, and realised that they had the equipment and expertise to manufacture almost anything I wanted. I first commissioned a bedroom suite, which had to be custom made as a frame to suit our waterbed. We also had the bedside tables made just how we wanted them, with extra width to suit the room, and slide-out drink trays for convenience. We also got a matching TV 'armoire". I was so happy with our bedroom suite that we decide to custom build again for our home office. Brett and Richard made us a beautiful set of enclosed bookcases, as well as a desk with return and side unit, all sized perfectly to suit our room I would not hesitate to recommend Grandchester to anyone who demands the highest quality, and wants just the right piece. Their expertise and service is second to none. They have a huge selection of different timbers and finishes, and will take the time to get the job just right. I'm not the sort of bloke who would usually write testimonials, but these guys are exceptional.
Thanks fellas.
After having purchased a sleigh bed from a national chain store and discovering upon delivery that it was poorly constructed overseas, we went through the painful process of getting a refund. The design was one that I especially liked, but couldn't find one anywhere that also wasn't constructed overseas, and I was terribly disappointed. After scouring the internet, I came upon Grandchester Designs. How fortunate!!! Everything they promise is fulfilled! Grandchester Designs made a bed for us from photos alone and my rudimentary measurements. It exceeds our expectations, is as solid as a rock, and is absolutely perfect in colour and design. Richard promised that we'd be happy with the bed. Happy That is an understatement! And all this, without ever having visited the showroom or having met in person. Admittedly, a little daunting to be ordering a great big piece of furniture made to order by email photos…..HOWEVER….if you are looking for furniture that is extremely well made to an unbelievably high standard, with attention to detail at a fair and reasonable price, you are visiting the right website. We are CERTAINLY not disappointed.Thank you, thank you, thank you for actually exceeding my request!
Sincerely
Just a note to let you know how happy we are with the bunk bed that you made for us. Our daughter Ella is absolutely thrilled with it.
Hi,
Have been delighted with the bedroom furniture you made for me a couple of years ago.
Thankyou for the outstanding job you have done on his bed it is lovely and looks great in his room and we are extremely happy with it. All our family and friends who have seen it think that it's fantastic. Thankyou and we look forward to dealing with you again in the future.
Kind Regards,
Hi Guys, Sorry for the late – really late! feedback. I had a coffee table, 2 tall DVD shelves and a entertainment unit made to my specifications. I must say – it is the best investment I have made! Everyone that sees my entertainment room comments on the quality furniture. I highly recommend having your furniture made to your requirements from the team at Granchester Furniture! Well done!
Apologies for taking so long to send you this email.  I wanted to let you know the furniture is beautiful.  I love walking into my bedroom and smelling the aroma of the wood that fills the room. Please pass on my thanks to the team at Grandchester for the craftsmanship that went into building our furniture. I am already thinking of all the other furniture that I need to fill my house with.  Just have to save up a bit first
Thanks again
To all at Grandchester Designs,
I just want to send a big thanks to all at Grandchester who worked on my son's bedroom furniture suite. I was so impressed with the workmanship and the final result. I had taken a gamble as I was only going off the website and its testimonials and a brief visit around Christmas (when you didn't have any finished stock to show me) so it was really a decision from gut instinct and it paid off! Thanks again, and no doubt you will hear again from us (and other family & friends who we brag to) and will probably get you to do my own bedroom suite in the future!
Thanks again. Your communication was excellent and you always responded to my email enquiries quickly.
I am more than happy for you to use this as a testimonial as well! Congratulations and keep up the good (great!) work.
Regards
Dear Zoe, Brett and team at Grandchester Designs,
Thankyou for the manufacture and delivery of our new bedroom suite.
When Kylie and I first looked around at bedroom suites we looked at the big chain stores.  We were put off by the price of what was called top quality furniture only to find that some of the panelling was veneered and what could only be described as average workmanship.
After Googling custom furniture we came across Grandchester Designs.  Whose workmanship and testimonials spoke highly of their passion for custom furniture. After a few phone calls we were assured that anything could be tailor made to suit our needs.  We were particularly impressed with a bedroom suite in a large bedding store and took a photo along to Grandchester Designs.
Zoe and Brett sat down with us and modified the design to suit or needs.  We had our minds set on Tasmanian Blackwood but after viewing completed Blue Gum Furniture in the workshop, we chose to have our suite made from Blue Gum a harder, heavier timber with an impressive colour and natural features.
We purchased a Glenrowan tallboy, dresser with mirror, two bedside tables with a custom queen bed head and foot with under bed storage.
The Queen of Mattress arm of the business proved handy to us as well as we had chosen a mattress at one of the large bedding stores.  Zoe chased up the exact mattress for us for a price which was well under the sale price of the mattress at a large bedding store.
Custom built furniture is something to behold, all of our furniture from Grandchester Designs is solid, heavy, sturdy and has natural character enhanced by the workmanship.  All our furniture was made to our exact specifications and design.
Delivery and assembly was arranged for us, at a very reasonable price from Grandchester Designs.
Thankyou, once again Zoe, Brett and the team at Grandchester Designs we are extremely happy with our purchase and will recommend and purchase from you again.
Regards