GRANDCHESTER Designs TERMS & CONDITIONS
Grandchester Designs Originals
We take pride in what we do and these sort of issues are few and far between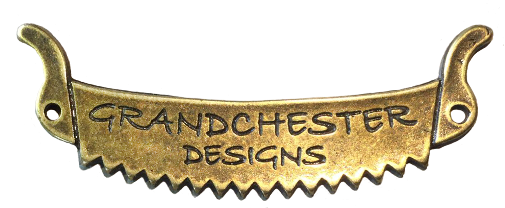 Final Payment is required prior to delivery or pick up and can be paid by bank transfer or credit card.
If you have concerns in relation to paying prior to delivery you are welcome to view your furniture at the factory prior to delivery, though your furniture will not leave the factory until the final payment has been made and cleared in the bank.
For Country & Interstate Deliveries we require payment prior to dispatch. Please note when using transport companies, furniture can sit there for a number weeks before the transport company have enough to make a load. Be prepared for delays when using a third party.
We require a 30% deposit for ALL orders. Payment can be made by either Bank Transfer, EFT, credit card, cash or cheque. By paying your deposit you are confirming your order with us and agree to our terms and conditions.
There is a 7 day cooling off period from the date the deposit is paid. After the cooling off period there will be NO refund of the deposit paid.
We do not accept cheques as a final payment
We rely heavily on your satisfaction and feedback, therefore to solve any problems that mat arise please contact us as early as possible.
All changes must be made in writing and an amended invoice must be sent through to confirm the change.
,Delivery fees are for delivery ONLY, not installation. If you require installation please advise at the time of quoting.
We must be advised if there is a long and or tricky path from the street to the house/office for deliveries. If we have not been advised of this we reserve the right to charge an extra delivery fee on site. This will be left up to the driver on the day.
Please be sure to check the access at your home especially for the large & wide items. If not advised and our delivery people have pull the furniture apart in order to enter the house, an extra delivery charge can be applied. Please ensure to check all access from the street to where the item is going to avoid extra charges. Access will be assessed at the time of delivery and what the delivery driver says is final. Delivery prices are quoted accordingly to your job, please advise us of access to the property (i.e.: stairs, sharp corners, limited parking etc). Also, if we need to send more than one man or if there will someone there to help. Extra charges will apply.
Deliveries are booked to move the furniture made by Grandchester Designs, the delivery people are not there to move your current furniture around for you.
Please choose your timber carefully as we have a no refund policy for custom built furniture.
Pine painted white will not have a plastic look to it once finished, and characteristics of the timber can and will show through. Please remember this is painted timber.
Colour variations are in most timbers and sometimes we can not see if a piece of timber is going to be different to the piece next to it. If you do not like colour variations please advise us at the time of quoting and we can show you timbers that are very colour consistent.
Please remember timber is a natural product and we cannot control the natural variations.
Lead times are an estimate. Please remember ALL the furniture we make is made by hand and delays can occur which maybe out of our control. If there are going to be any delay we will advise as early as possible.
The lead time does not advise how long it takes us to make only your furniture, as depending on the size of the order it can take anywhere from 4 days to 2 weeks to make. The lead time is to allow for the orders prior to your order to be made and finished before your job can be started.
Our invoice is to supply only, you must check your invoice and advise if any detail is missing from the invoice. As we are only responsible for what is stated on the invoice and or the drawings or pictures. If you require other services for your furniture such as lights etc, this is an extra and must be completed by the appropriate tradesman.
We are happy to liaise with other tradesmen if required, though at the end of the day you are our customer and we will only make changes if required to your furniture if the request comes from you.